Ant Anstead of Dirtbikes
Supporting Member
Post up your mini projects!
I'll start.
Ever since I bought my truck, I've always wanted a center seat instead of the console. I liked the console but there's something nice about having your girl sit right next to you
So I picked up a center seat, had the car wash place go to town detailing it (it was pretty dirty), and got to work.
First, both seats have to be unbolted. Then the center console removed. (Make sure you vacuum under the seats because you'll never have them out it again...)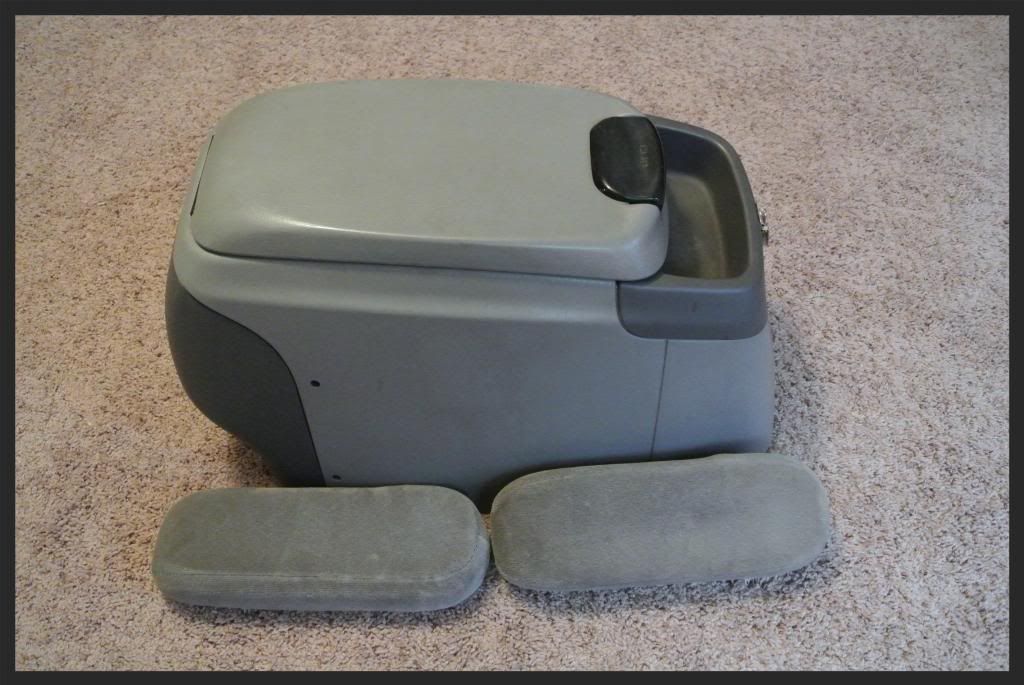 Then you have to locate the stud for the center seat under the carpet and cut a hole for it to poke through and cut a hole for the locator bolt on the other side.
bolt the center seat down in the rear (the front mounts are shared with the driver and passenger side seats).
I ran into a small issue that I didn't quite think through... armrests. Bench seat trucks don't come with them.
So out came both seats again and I unbolted the armrests and back in they went... and out they came again... limit studs.
First you unclip the upholstery and roll it up.
Second, pull the foam out of the way.
Third, get a grinding shield to keep the sparks from lighting everything on fire and cut off the studs
(note, bench seat owners who want to swap in a center console only have to add the limit studs to keep the armrests from rotating all the way back. This is fairly easy as the holes are already there, just add a bolt for a stud and a small tack weld to hold them in place.)
Fourth, put the seat cover back on.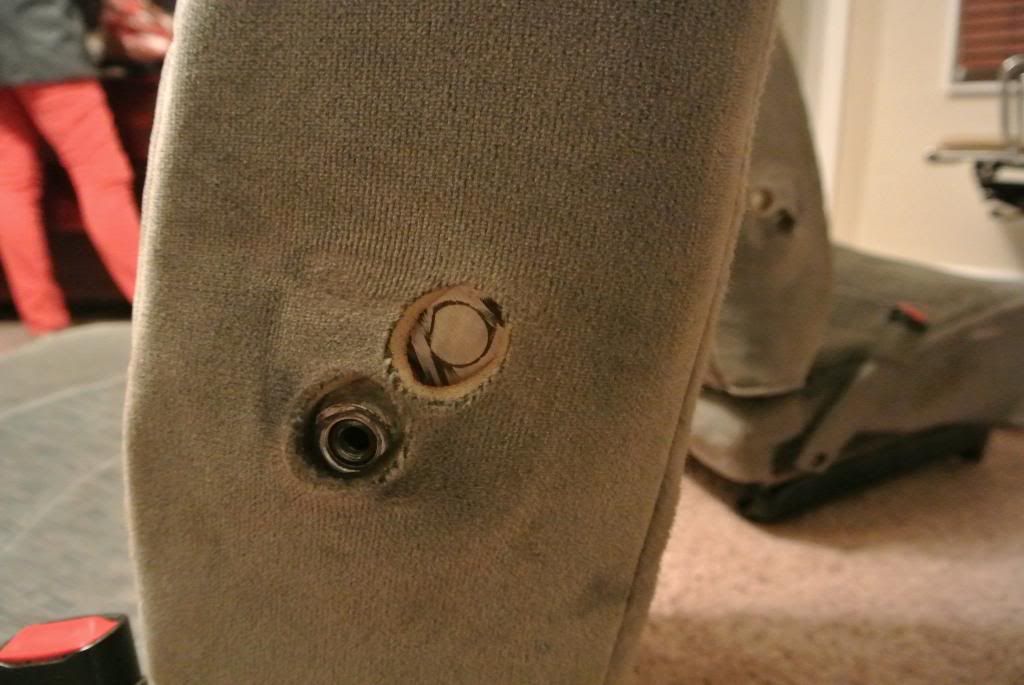 Fifth, bolt the seats back in and wal-la bench seating for 6.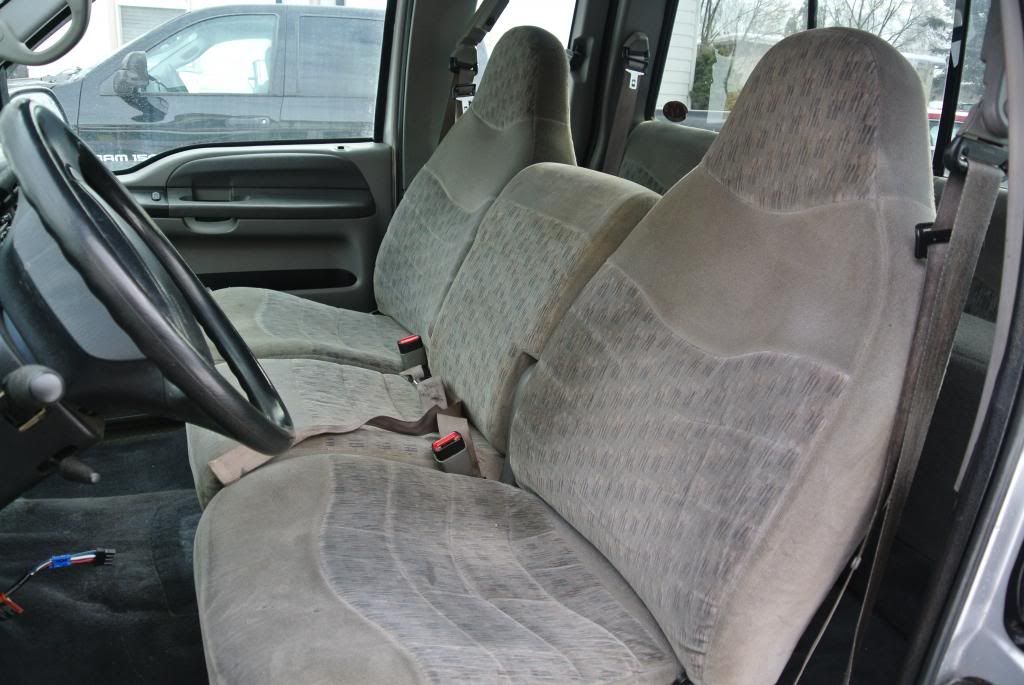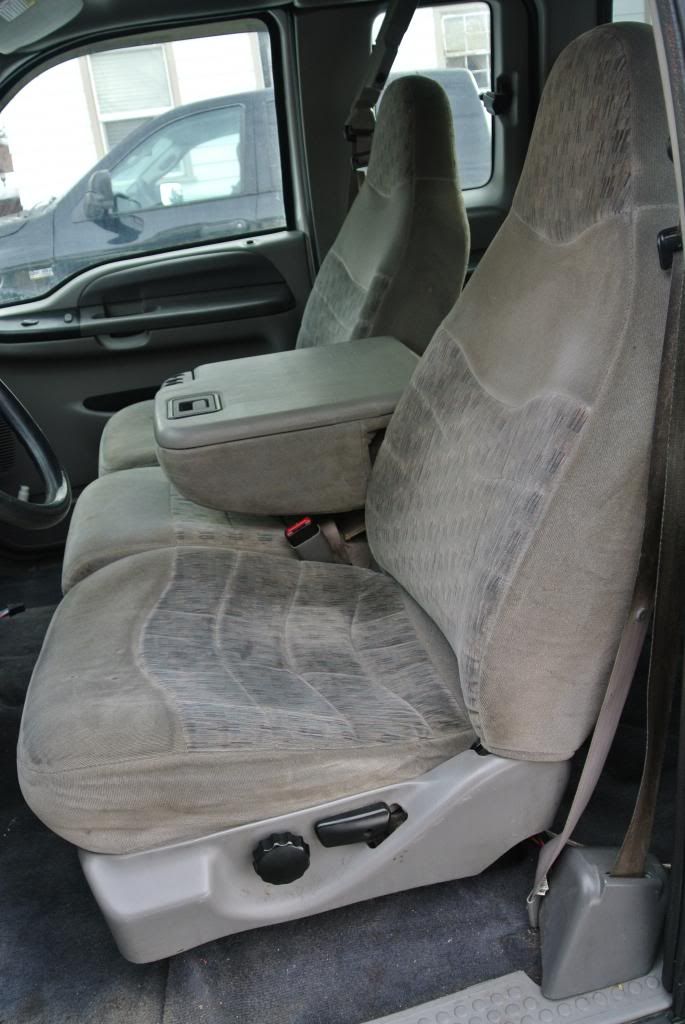 Took a couple hours fumbling in the dark because my truck doesn't fit in the garage with my hover Jeep, but I'm happy.